Asset management
Asset Management and Arion Bank's subsidiaries are leading players on the Icelandic asset management market, with assets under management of ISK 924 billion. Asset Management comprises Institutional Asset Management, Private Banking and Investment Services. It manages financial assets on behalf of its clients in accordance with predetermined investment strategies. The division is responsible for managing pension funds. The division is also the main fund distributor for Stefnir hf., selling to individuals, companies, institutions and institutional investors as well as offering funds of international fund managers. Stefnir hf. is an independent financial company owned by Arion Bank. Stefnir hf. manages a broad range of mutual funds, investment funds and institutional investor funds. Asset Management had 34 employees at the end of 2014. The managing director is Margrét Sveinsdóttir.
Broad range of sevices to cater for different needs
Asset Management specializes in providing a full spectrum of investment opportunities for clients with varying investment objectives. The focus is on having a broad range of products and services tailored to our clients' needs. The division's employees have decades of experience and expertise in this field. The main emphasis is on offering personal services, laying the foundation for strong, long-term and financially rewarding relationships with our clients.
Steady growth
Returns were somewhat volatile in 2014, although this varied between portfolios and investment strategies. Assets under management increased by 3.3% or ISK 29 billion. This growth is a result of positive returns and an inflow of new capital from existing and new clients. Several major investment projects were completed during the year and other projects are in the pipeline.
Supplementary pension savings used to pay mortages
During 2014 a great deal of work went into implementing the government's measures which allowed the use of supplementary pension savings to pay mortgages free of tax. It was passed into law by the Icelandic parliament on 16 May and the first payments were made at the end of November. To help clients through this process a special website was set up in January 2014 which contained information on the latest developments. Clients were also invited to attend seminars across the country providing further guidance on the subject.
Returns of Frjálsi Pension Fund
Frjálsi Pension Fund is the oldest independent pension fund in Iceland. The role of the fund is to guarantee pensions for its fund members until the end of their lives and to protect them and their families against loss of earnings in the event of disability or death. Frjálsi Pension Fund, which is managed by Arion Bank, has assets of ISK 146 billion and approximately 50,000 fund members. The fund is suited to employees who can choose which pension fund they make their 12% minimum contribution to and also to people who wish to make supplementary pensions savings.
Nominal
| Investment strategies | 2014 | 2013 | 2012 | 2011 | 2010 | 2009 | The last 5 years* | The last 10 years* |
| --- | --- | --- | --- | --- | --- | --- | --- | --- |
| Frjálsi 1 | 6.8% | 7.7% | 14.1% | 9.5% | 8.1% | 15.4% | 9.2% | 9.0% |
| Frjálsi 2 | 4.0% | 5.8% | 8.8% | 12.5% | 9.4% | 9.4% | 8.1% | 8.6% |
| Frjálsi 3 | 1.7% | 4.2% | 5.4% | 14.7% | 8.8% | 10.5% | 6.9% | 9.6% |
| Frjálsi áhætta | 4.2% | 12.6% | 9.8% | 13.4% | 10.3% | 16.0% | 10.0% | |
| Co-insurance department** | 5.6%*** | 9.2% | 10.5% | 9.0% | 7.8% | 9.3% | 8.4%*** | 8.0%*** |
*Nominal annual relative to 31.12.2014
**Bond return is based on buy yield value.
***According to draft of the annual report of Frjálsi Pension fund
Breakdown of investments of Frjálsi
%

Top class pension fund
In 2014 Frjálsi Pension Fund was named the best pension fund in Europe in its size class by the magazine Investment Pension Europe (IPE). It was also named the best pension fund in a nation with fewer than one million inhabitants for the second year in a row. Frjálsi had previously been named best pension fund in Iceland by IPE in 2009, 2010 and 2011 and the best pension fund in Europe in the category DB/DC structuring/strategies in 2005. Frjálsi has won a total of seven international awards in recent years.

Continued benefits for our customers
Long-term relationships with our clients are of vital importance in Asset Management. Understanding our clients' needs and being able to provide fitting solutions is paramount. Asset Management will continue to seek ways to create and identify the best possible investment opportunities for our clients. Our mission remains to generate benefits for our customers with satisfactory returns, using our professional approach and targeted risk management, with a focus on our customers' interests.
Corporate Banking
Corporate Banking provides comprehensive financial services and customized solutions to Iceland's largest companies. The division offers solutions in funding, deposits, payment services and value-added electronic services. Many of Iceland's leading companies have a prosperous business relationship with Corporate Banking and have been clients of the Bank for many years. Active communications and knowledge of the clients' needs are paramount to fruitful long-lasting relationships. Our objective is to further cultivate our links with our current clients and to reach out to future business partners. Corporate Banking had 23 employees at the end of 2014. The managing director is Freyr Thórdarson.
Organizational changes
Substantial changes to the division's infrastructure were announced during the year in connection with the implementation of lean management, which is integral to the Bank's business strategy. The changes were enacted to reinforce business relationships. Channels of communication were shortened by giving employees more decision-making powers and a more effectual product range. The division is divided into three specialist sector teams and a credit analysis and structuring team. The sector teams are trade and services, real estate and energy, and fisheries, and each team is made up of account managers and a service manager. The role of credit analysis and structuring is to provide advice and assistance on loans and other credit facilities to the sector teams and to the clients. Collaboration with other divisions of the Bank was increased during the year, through closer partnerships with Vehicle and Equipment Financing, Capital Markets and not least Corporate Finance. Corporate Banking's account manager´s play a key role in providing advice and facilitating solutions and universal banking services for our clients.
Loan portifolio
Total loans to customers from Corporate Banking totalled ISK 228 billion at the end of 2014, or 35% of the Bank's total loan portfolio and 70% of the Corporate loan book of the Bank. Corporate Banking's loan portfolio decreased by 8% between years, mainly as a result of some expected final payments of major loans in the real estate sector. Corporate Banking was successful in attracting new business, and 30% of the loan book comprises loans to new clients whereas over half relates to real estate and construction.
30% of the loan book comprises loans to new clients.
Loan portfolio by sector 31.12.2014
Loans to new clients in 2014 by sector
The division's loan portfolio largely reflects the diversity of the Icelandic business sector. The main sectors represented in the loan portfolio are fisheries (29%), real estate and related business (26%), and wholesale and retail (20%). The assignment of restructuring companies in financial difficulties was formally brought to an end in 2014. These restructuring efforts have resulted in a better quality loan portfolio and healthier companies in the Bank's client base. The ratio of problem loans in Corporate Banking's portfolio has decreased from 1.3% at the end of 2013 to 0.3% at the end of 2014.
Highlights of the year
Corporate Banking participated in a diverse range of engagements during the year and the division's estimates of increased demand for credit facilities for investments in the Icelandic business sector were largely accurate. The stronger financial performance of the Bank's clients, and their increasingly strong balance sheets, played a key role in this respect.
The Bank was involved in several major funding projects with clients, including the funding of the largest acquisition by an Icelandic company abroad for some time. The division was also involved in providing long-term funding for the construction of a bio-tech plant at Vatnsmýrin in Reykjavík.
The Bank was involved in several major funding projects with clients, including the funding of the largest acquisition by an Icelandic company abroad for some time.
Corporate Banking, in collaboration with Corporate Finance, fully funded the silicon plant which will be constructed at Helguvík over the next few years, a project which is testament to the Bank's strength in terms of funding and related advisory services. Construction work has begun at Helguvík and it represents the first energy-intensive project which is fully funded by an Icelandic bank. Corporate Banking also funded the growth of the datacentre company Verne Global Holdings into its own premises.
In 2014 Corporate Banking participated in the funding of the development and construction of 300 new apartments in the Reykjavík area with a number of contractors and investors.
Tentative first steps were taken in the international market for financing service vessels when the Bank signed a financing deal with the Norwegian company Havila Shipping ASA. The Bank has also entered the preliminary stages of other projects in this sector. The Bank cemented its business relationships in the Faroe Islands by funding a new freezer plant in cooperation with two of the largest fishing companies in the Faroe Islands. In 2014 the Bank also commenced an unofficial partnership with international banks on funding, particularly in the fisheries industry, with the aim of providing better service to clients with customized solutions and more favourable funding rates.
A special effort was made in presenting reports and analyses produced by Arion Research, such as research on tourism, the fisheries, real estate, Icelandic corporate debt and economic outlook reports, to clients to keep them fully informed of all the latest developments on the Icelandic market. Corporate Banking also produced specialized research reports on select sectors. A sound understanding of the clients' business is a prerequisite for providing good service and the key to developing successful business relationships.
The year ahead
The growth in demand for loans in 2014 suggests that 2015 will also see the continued growth of investment in the Icelandic business sector. The current economic outlook is also generally bright.
Competition with other banks on the corporate market remains fierce and pension funds are also in direct competition with Icelandic banks on the funding market. Foreign lenders are furthermore likely to maintain their interest in the Icelandic fishing industry and companies which have significant international operations. The Bank expects investments to grow further in the energy-intensive industry, in fisheries and telecommunications. Forecasts also point towards sustained growth in the construction and funding of new apartment buildings and hotels in the Reykjavík area.
Corporate Banking is well positioned to tackle this competition and will continue to focus on developing solid long-term business relationships by providing first-rate services and customized solutions. The division has the employees with the professional know-how and practical experience of the industries that form the majority of the loan portfolio at any given time.
Investment Banking
The main services provided by Investment Banking are securities brokerage and corporate finance. Arion Research is part of the division and it issues regular economic reports and research for clients. Investment Banking had 34 employees at the end of 2014. The managing director is Halldór Bjarkar Lúdvígsson.
Corporate Finance
Corporate Finance provides M&A advisory services and is a leading arranger of stock market listings on NASDAQ Iceland. Corporate Finance's clients include some of the largest companies and major investors in Iceland. Our team has extensive experience with a variety of educational and professional backgrounds and a proven track record of success.
The main engagements completed by Corporate Finance in 2014 were the stock market listing of HB Grandi hf. and the sale of shares owned by Arion Bank, Vogun hf. and Fiskveidahlutafélagid Venus hf. in HB Grandi. Corporate Finance also arranged the sale of the French food companies Fjord King and King Sea Food, which were owned by a subsidiary of Arion Bank. During the early part of 2014 the division advised on merger negotiations between the Bank's subsidiary Landfestar ehf. and Eik fasteignafélag hf. Corporate Finance also arranged the sale and listing of a ISK 12.5 billion bond series issued by Landfestar and a ISK 3 billion rights issue at Eik fasteignafélag. Corporate Finance also managed the refinancing of Reitir fasteignafélag hf. and a milestone was reached towards the end of 2014 when the sale was finalized of new shares totalling ISK 17 billion and a new bond series amounting to ISK 25 billion. The company also finalized agreements on new bank loans totalling ISK 26 billion. At the end of the December 2014 Iteron Holding, a foreign subsidiary of Valitor, completed the acquisition of AltaPay A/S, a Danish payment services company, and Corporate Finance advised on the deal. The division has also advised Sameinað Sílikon hf. on funding for a new silicon plant in south-west Iceland.
One of the main engagements completed by Corporate Finance in 2014 was the stock market listing of HB Grandi hf.
Some of the advisory engagements Corporate Finance is currently working on involve listing companies on the stock market. This includes arranging the proposed listing of Reitir and the listing of Skipti on the main market of NASDAQ Iceland. Corporate Finance will also arrange the listing of Eik on NASDAQ Iceland. In all the above engagements the division will arrange the public offerings prior to listing.
Capital Markets
Capital Markets brokers financial instruments for the Bank's international and Icelandic clients. The increase in the number of listings on NASDAQ Iceland has added depth to the stock market and prepared the ground for further IPOs in 2015. In 2014 Arion Bank was the lead broker on the main market of NASDAQ Iceland, with 26.8% of the turnover. While the equities market has been revitalized, the government-backed bond market has reached a certain level of saturation. It has therefore been most welcome for investors to have more diverse investment options such as asset-backed bonds and corporate bonds. The turnover on foreign exchange market has been increasing, while clients have a wider choice of products than ever to choose from. The Central Bank of Iceland held a number of currency auctions in 2014 as part of the process of lifting the capital controls, and Capital Markets acted as a leading adviser on these auctions.
In 2014 Arion Bank was the lead broker on the main market of NASDAQ Iceland, with 26.8% of the turnover.
The main aim of Capital Markets has been to provide its growing client base with first-class services and access to expert knowledge. The focus in the medium term will continue to be on product development, offering clients more opportunities to invest and distribute risk.
Research
Arion Research publishes macro research on the Icelandic economy and its developments, as well as research on individual sectors and companies. Arion Research publishes regular forecasts and updates on key economic issues. Arion Research also holds regular conferences at which new research and reports produced by the unit are presented, such as economic forecasts, analyses of the real estate market, analyses of the finances of various municipalities and other sectors.
Arion Research provides a key role at the Bank in enhancing the services provided by other divisions of the Bank with detailed, high quality research. As more IPOs on NASDAQ Iceland take place, the focus is on providing clients of Investment Banking with research on listed companies and other companies planning to go public in the near future. Arion Research is independent of the other divisions of the Bank.
View Arion Research publications
Outlook
The outlook and Investment Banking's pipeline are shaped by the economic environment in Iceland. The capital controls influence investors' behaviour and restrict investment opportunities outside Iceland. The controls therefore impede companies' growth potential and investors' risk distribution. While investment opportunities are hampered by the capital controls, there is a risk that an asset bubble may form. It is vital therefore that over the next few years investors are able to invest their capital in such a way that it creates the most value for themselves and the economy as a whole.
The outlook on the asset markets is bright for 2015. The price of residential housing rose sharply in 2014 and activity on the real estate market also increased, something which is expected to continue in 2015. Continued growth on the stock market is also forecast although things did cool down slightly in 2014. The turnover in equities on NASDAQ Iceland increased by 16%, reaching ISK 292 billion. The higher turnover reflects the increase in the number of companies on the stock exchange, with two new companies being listed in 2014. Investment Banking arranged the listing of one of these companies. It is positive to see the financial restructuring of healthy companies concluding with a stock market listing and we expect more companies to take this route over the next few years. An increase in the number of covered bond and corporate bond issues is likely this year. However, it appears that there will be few government bond issues as the government's borrowing requirements have decreased.
It is positive to see the financial restructuring of healthy companies concluding with a stock market listing and we expect more companies to take this route over the next few years.
Increased activity on the securities and financial markets stimulate demand for Investment Banking's services, both in terms of corporate finance and securities and currency brokerage, and the outlook for 2015 is bright. By producing high quality research and issuing professional advice, Arion Research, Investment Banking and Arion Bank are making a united effort to support the healthy growth of the securities markets in Iceland and stimulate profitable investments.
Retail banking
Retail Banking provides retail customers and small and medium-sized enterprises with high quality financial services through the Bank's branch network across Iceland. The Bank operates 23 branches and service points in Iceland as well as a call centre. Our mission is to meet the needs of our customers by providing a diverse product offering and professional financial advice. Retail Banking had 369 employees at the end of 2014. The managing director is Helgi Bjarnason.
We offer our customers advice on deposits and loans, savings, payment cards, pension savings, insurance, securities and funds in the branches and the call centre. In recent years the Bank has deliberately moved the decision-making on loans to the branches and therefore closer to customers and this has been viewed positively.
Key tasks
As in recent years, there was a strong focus on improving efficiency in 2014 and the implementation of lean management, started in 2012, was completed during the year. Lean management was successfully adopted and it has created numerous opportunities to provide our customers with even better service through greater efficiency and simpler procedures. The goal of lean management is to provide better banking through continuous improvements and the efforts of our employees are pivotal.
The goal of lean management is to provide better banking through continuous improvements and the efforts of our employees are pivotal.
In the first half of the year, the back office function at branches in the Greater Reykjavík area was merged with the call centre under the name Service Centre. This merger enhanced the quality and dependability of these services and enabled the branches to concentrate better on doing what they do best, that is advising our customers and cultivating business relationships with them.
Employee training remains as important as ever at Arion Bank. During the year, 14 employees qualified as financial advisers after completing a course organized in cooperation with Reykjavík University. A total of 36 people have now qualified as financial advisers, the highest number at any bank in Iceland. This qualification standardizes the requirements made of financial advisers and ensures that they possess the requisite expertise and skills to do their job. It also lays the foundations for an even closer partnership with our subsidiary, OKKAR Life Insurance, and the aim is to make advice on life and health insurance part of the package when customers apply for a mortgage.
At the end of the year a brand new savings scheme designed for children was launched, which proved popular among the Bank's younger customers.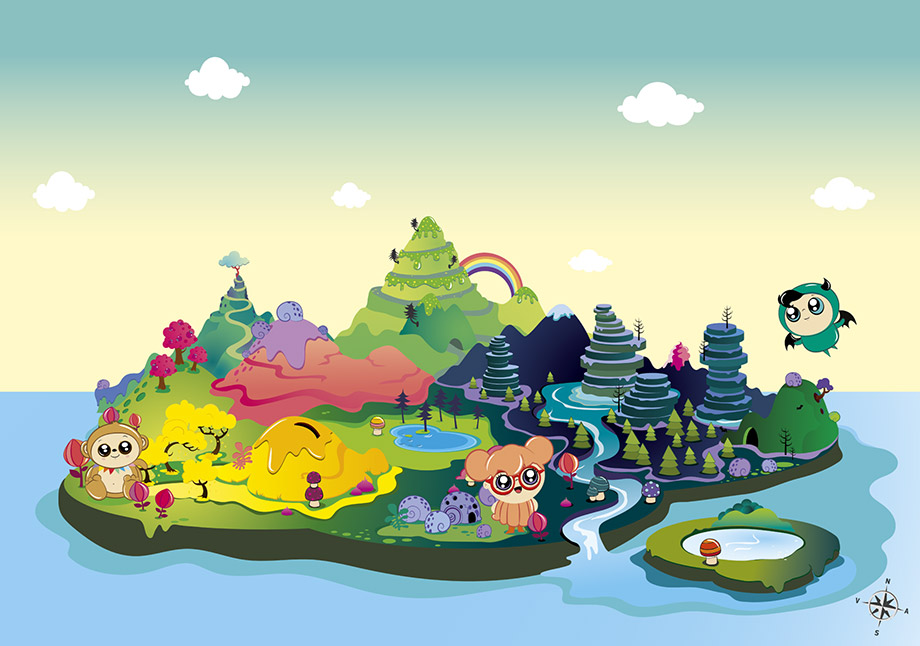 Comprehensive financial services
In 2014 the Bank further diversified the Bank's range of services. New features were added to the Arion app. The number of app users has rapidly grown to 35,000 and this upward trend is set to continue. A new generation of ATMs was installed in every branch in the Greater Reykjavík area and in the main branches outside the capital. New features enable customers to use ATMs to deposit money, pay bills and transfer between accounts. This allows customers to do their banking quickly and independently whenever it suits them. Customers can also visit any of the 23 branches across the country to get assistance or advice.
In 2014 the Bank further diversified the Bank's range of services.
The vehicle and equipment financing business has flourished in its second year. Customers have welcomed this new service and it is welcome addition to the spectrum of services. As Iceland's car fleet ages, there is great potential for growth on this market.
Arion Bank's branch network
In 2014 the number of branches was reduced by two and now there are 23 branches and service points across the country. The branches at Hlemmur and Austurstræti in Reykjavík were merged into a new branch at Borgartún 18, meaning there are now eight branches in the Greater Reykjavík area. The branch at Hólmavík was closed.

Sustained growth in mortages
Since 2011 Arion Bank has been a leading figure on the Icelandic mortgage market, after the Bank became the first to offer a realistic option for non-indexed financing of residential housing with fixed 5-year interest. There has been continued growth in mortgage loans, both to finance property and also to refinance older loans. However, lower interest rates during the year also boosted demand for refinancing.
New mortages in 2014
ratio of indexed and non-indexed loans
Small and medium-sized enterprises
A key area of focus in recent years has been servicing SMEs. There was robust growth in loans to this market segment in 2014. This growth is built on the foundations of business relationships dating back many years and has also been achieved through targeted efforts to reach out to new customers. The increased emphasis on vehicle financing services has also supported growth, allowing Arion Bank to offer its customers total solutions.
Outlook
Testing times lie ahead and the market presents many challenges. We want to consolidate and build on the relationship with our customers and at the same time broaden the choice of available services. The introduction of new ATMs, alongside the Online Bank and the Arion app, gives the customers a genuine choice of how, where and when they want to use the services available to them. At the same time it is our stated objective to increase the number of branch visits by customers requiring advice as this will strengthen relationships and make our customers more satisfied, thus laying the foundations for better results. Realizing this aim is one of the key tasks in 2015.
We are optimistic that 2015 will be a good year on the SME market. What sets Arion Bank apart is how close it is to the customer, with corporate banking services offered in all the main branches – where decisions on loans can be made locally. The future is both challenging and exciting and Retail Banking is well placed to tackle whatever lies ahead.